Customized Language Training for Business
Optimize your workplace communication with comprehensive language instruction tailored to the needs of your employees and workplace.
---
What is ILSC Language Training for Business
---
Language comprehension, together with the ability to communicate comfortably in the language of one's peers, are the keys to employee success in the workplace. Empower and motivate your management and staff to increase workplace productivity and to contribute effectively to your company's goals. ILSC's customized language training for business will increase the confidence, competence, and capacity of your employees, enabling them to advance in their careers and to contribute more to your business success.
Our Mission Statement
---
Our mission is to provide a solution to companies and employees that are facing language barriers in a business context. At ILSC Education Group we believe that language comprehension is the key to professional success. Being able to communicate well with colleagues, clients and business partners' enables professionals to effectively achieve their company's goals and gain confidence to advance their careers.
LEARNING WORKS WELL WHEN IT IS STUDENT-CENTERED.
You will be motivated to learn about things that professionally or personally interest you. Your objectives, personal interests and goals are important to us and we will build a curriculum that targets your specific needs.
LEARNING IS MORE EFFECTIVE WHEN IT IS MADE PART OF YOUR DAILY LIFE.
Language courses with ILSC will immerse your employees in real world experiences with role-playing, professional situations, work-related terminology and group learning activities.
PEOPLE LEARN BEST WHEN THEY ARE CONFIDENT, COMFORTABLE AND AT EASE.
ILSC instructors create a forward looking atmosphere. We encourage a positive sense of community where your employees will feel confident to converse with others. They will find that learning a language happens in a very active and natural way.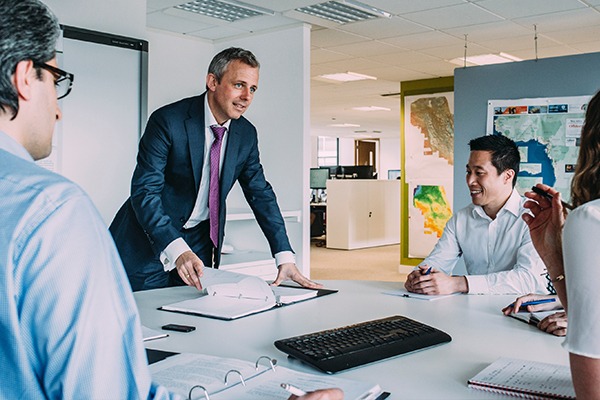 ---
Improve in-house communication, efficiency and productivity.
---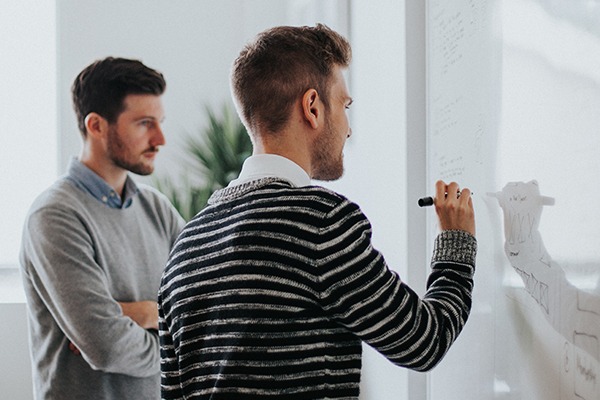 ---
Increase staff confidence and maximize professionals skills.
---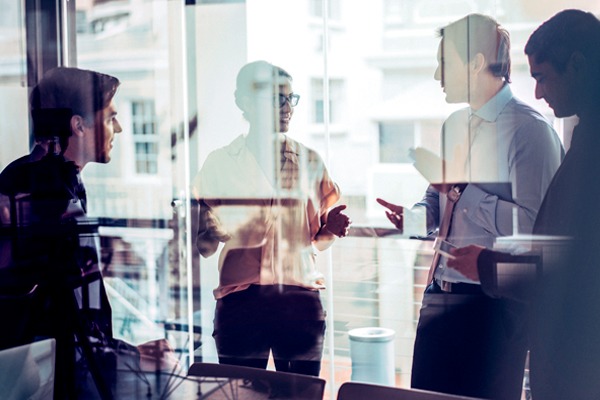 ---
Enhance staff-client relationships and business opportunities.
---
ASSESSMENT AND FOLLOW-UP
Our trained, professional instructors assess your employees' precise language levels, goals and objectives. Based on this initial assessment we will create programs that are customized to meet your linguistic needs. At the end of the session, training supervisors will receive a comprehensive report for each participant.
EXPERIENCED INSTRUCTORS
ILSC is a member of the Languages Canada Association and meets its high quality standards by hiring qualified professionals. All of our instructors are certified in teaching English and French as a second language combined with either a Bachelor's or Master's degree in relevant subject areas.
TAILORED COURSES
ILSC can offer group, private, semi-private or online training. Our courses are designed to support the needs and interests of your employees and their workplace. Sample course content includes role-play dialogues, local and international news analysis and workplace scenarios. Since all industries use their own specific terminology , talk to us about customizing courses to meet your unique business needs or choose from existing ILSC courses. Courses include:
Business Culture
Business English/French
Business Management and Human Resources
Business Presentation Skills
Listening for Professionals
Pronunciation — Accent Reduction
Reading and Writing
Vocabulary and Grammar
English for Finance
Import and Export
English and French for Law
English and French for Marketing
English and French for Business Travel
TEFAQ and IELTS training
Workshops
FLEXIBLE SCHEDULES
Training can be held at a time and place that fits employee schedules. The number of weekly hours can be tailored to meet the needs and goals of trainees.
Companies we collaborate with include:
My teacher was super nice and patient with me, also very professional. She designed classes to my needs. She encouraged me to talk more and express myself. Not only did she teach French, she gave me lectures in French about culture, art and politics, etc.
I significantly improved my vocabulary and my pronunciation. Furthermore, I learned many things from articles I read with my teacher. It is quite useful for my job because I have to write a lot in English and sometimes speak in English during meetings.
I really enjoyed my lessons. My teachers improved lessons based on my opinion, continuously. They found my weak points and taught me how to improve them. In addition, lessons were really fun.
ADDRESS
550 Rue Sherbrooke Ouest, 8ème étage
Montréal, QC Canada H3A 1B9